When Glock developed the 4th Generation they kept what has always made them famous, but also went after a whole new market.  Glock held true to everything that makes them one of the best pistols on the market, for example:  Their "Safe Action" System, extremely durable polymer, the cold hammer forged barrel, field tested reliability, and all in a light weight pistol.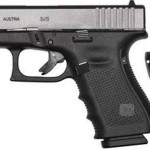 A handful of shooters have always been a little bummed that they could never really adjust the size and shape of the grip profile.  The Generation 4 Glock now has removable and replaceable back-straps for the grip.  What they did by utilizing a multiple back- strap system is now it allows for the user to be able to adjust the trigger reach to their liking.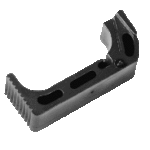 The second thing Glock installed on the Generation 4 is the extended and reversible magazine release. Extending the magazine release allows the user to have quicker and more reliable access to the magazine release. Any Law Enforcement Officer or Military Operator understands how important the ability to quickly change a magazine is. Glock also made the Generation 4′s mag release reversible. The shooter can now change which side the mag release is operated from without any hardware adjustments.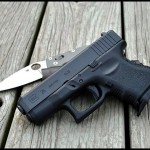 The third adjustment to the Glock Generation 4 is the texture of the grip. They have now made the stippling on the grip more aggressive and durable. Personally I never felt that the grip of a Glock was very slippery, but now you can bet your money that you won't be losing grip. I imagine that the addition of this feature will also allow for more quick and precise holster draws.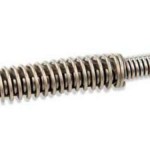 Glock also added a recess and two extra notches to the magazine frame in order for it to function properly with all types of existing mag releases. Glock has also changed to a dual recoil spring assembly which will allow for less recoil and extended life of the pistol. Lastly they have added more options when it comes to sight configurations and trigger assemblies. Go check out a new Glock Gen4 today! Glock's Website
---