Hi gang!  So you got yourself a Ruger 10/22 for Christmas last year and you want to be able to do more with it.  After a while we all get bored with shooting at empty bee…soda cans.  Let's take your 10/22 to the next level!  You're now upgrading from plinker to paper murderer!  We aren't quite at match level yet, that definitely not for everyone.  It requires way too much practice and around 1200-1500 bucks.  Let's face it, there is no point in spending that much on a .22 Long Rifle.  Well maybe for some people, but we are the other guy.  Here are 7 gun accessories for your Ruger 10/22 that will turn you into the neighborhood "stray cat eradicator".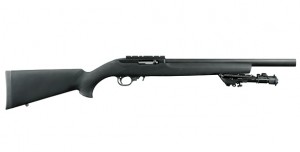 The first product is still my first must have for the Ruger 10/22.  This is the Hogue Over-molded Stock .920.  This stock will turn your gun from feeling slippery and shiny, to sleek and rugged.  Hogue has got the the science down when it comes to making a durable stock that wont slip out of your hands.  The Rubber coating they make feels like you are gripping on a pair of plyers.  It is also a stock that you dont have to worry about dropping a few times, it wont get banged up like that cheap birch stock.  The stock already had sling swivel studs in place as well.  This upgrade is going to accurize your 10/22 in the way you will hold your weapon.  You will feel a much tighter weld to the cheek and a more solid dig into your inner shoulder.  Add this to your list!
Hogue 10/22 Heavy Barrel Stock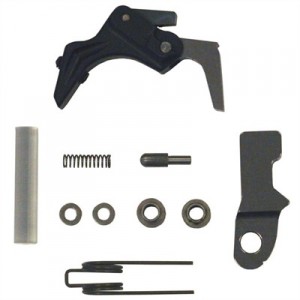 The next on your list should be upgrading the actions internal parts.  My favorite upgrade kit is made by Volquartsen.  It is the Ruger 10/22 High Performance Action kit.  Major Props to this company for really being the leader in quality parts for the 10/22.  This kits replaces the trigger with an adjustable match trigger which you can adjust for over-travel.  Its gives you a much smoother hammer.  It also gives you a more reliable sear and dis-connector.  It also includes a vibration dampening bolt stop pin to reduce wear on the receiver and bolt.  This kit is amazing and is very easy to install. If you check out the video I posted about disassembling and reassembly of the Ruger 10/22 trigger using a sub-assembly, it's a snap.

Ruger~ 10/22~ High Performance Action Kit Long Rifle 10/22 Action Kit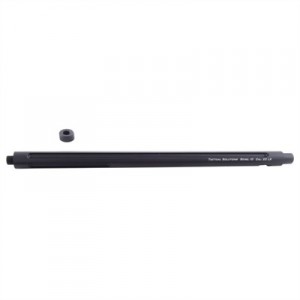 Here is the next component to the Ultimate Ruger 10/22. You have to have a durable and accurate barrel. Tactical Solutions is my favorite. I have tested Tactical Solutions, Butler Creek, and Factory. I haven't tried a Volquartsen barrel, but I don't think I need to. If you are wanting a nice suppressed 10/22, Tactical Solutions has my favorite threaded bull barrel. The barrel is Hard Coat anodized so it wont get all scratched up. This upgrade will not only make your gun more accurate, but it will also be more durable and has the option of suppressing!!! If you are going to shoot your neighbors cat or in your backyard, you must be stealthy!

Ruger~ 10/22~ Fluted Aluminum Target Barrel Threaded Fluted Barrel Mb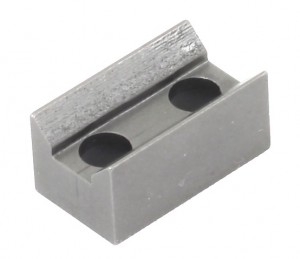 Number 4 on the list is a pretty obvious one.  The stock "v-block" that locks the barrel to the action is junk.  There is no way to sugar coat it.  Volquartsen makes Tool Hardened steel V-Block that doesn't really allow for over tightening.  Let's face it, if you over tighten the V-Block, you are going to change the barrel harmonics and MOA.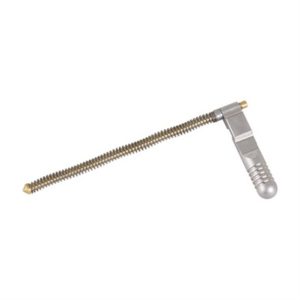 The next little goodie is the Extended Bolt Handle for the Ruger 10/22. This is pretty obvious as well. Volquartsen does it again! They made a much better recoil spring that was cryogencially to be a lot more durable. The recoil rod is hardened and coated to create a lot less friction wet or dry. The biggest feature on this baby is the larger and easier to operate bolt handle. This is a must have for ease of function on your 10/22.

Ruger~ 10/22~ Extended Bolt Handle Extended Bolt Handle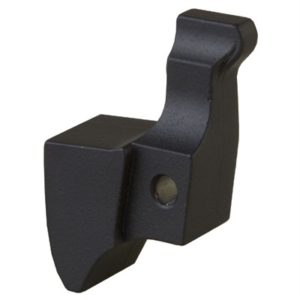 The next upgrade will make even a stock rifle more reliable and easy to use. Everyone must have an extended magazine release. The Factory Ruger release is tiny and hard to use! You can get this extended release in either black or silver. Install this upgrade and you will save yourself valuable range time lol.

Ruger~ 10/22~ Extended Magazine Release Black Extended Magazine Release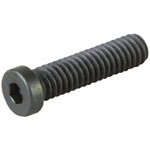 Last, but not least is the Hex head take-down screw. I know this part doesn't seem like a real necessity to everyone, but trust me, you will thank me for giving it a go. It's too cheap not to get. With the number of times you are taking your rifle apart, that little stock screw really starts to mar up. If you get a hex head take-down screw you will have a better surface area and really be able to feel when you have stock snug to the barrel.

10/22~ Socket Head Takedown Screw Socket Head Takedown Screw
I really hope you enjoyed this review and will take these upgrades into consideration. They will most definitely give you a more reliable, accurate, and fun to shoot Ruger 10/22. Out-shooting your fellow Gun Nuts always puts a smile on your face. Have a great day, Jim
---
extremaduradigital.org says:
October 1, 2013 at 3:14 am
Hey just wanted to giv yyou a brief heads up and let
you know a few of the pictures aren't loading properly.
I'm noot sure why but I think its a linming issue. I've tried
it in two different internet browsers and both show the same results.
---
русская сша в аптека says:
November 2, 2013 at 5:43 pm
Hi there, every tiime i used to check blog posts here
early in the daylight, as i like to learn molre and more.
---