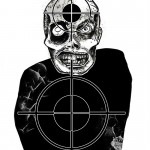 A plague of meth heads has consumed the Nation's Midwestern region.  I propose a plan that will surely eradicate these sunken cheek, scabbed face, rotted teeth zombies.  I have chosen the AK 47 platform to build upon for it's reliability, good looks, and super hard hitting 7.62×39 chunk of lead.  In order to save our great union, I believe we should follow the Swiss and enlist able bodied men into this Zombie/Meth-head patrol at legal age and provide them with one of these weapons.  I believe it would cut down on burglaries, car-jackings, and brain eating.
For starters, we are going to need a reliable AK 47. Easy decision: Romy WASR 10, Yugo, etc… Just grab one, they are almost all reliable machines. *interesting fact: Zombies and Meth-heads are both frightened by the sound of a an AK 47 being racked* Okay, now we have our rifle. Lets get going with some of the best AK 47 accessories known to man.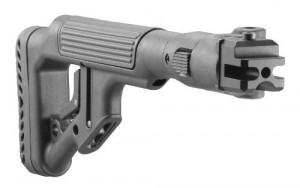 We need a new stock, the plastic Tapco that comes attached to most Romy's sold in the states is just a cheap compliance part. We will replace it with MAKO's new Tactical Folding Buttstock. For those of you who aren't familiar with MAKO, they are up and comers for solid and inexpensive AK 47 stocks. This stock is made from a heavy duty Mil-Spec polymer that won't break, it folds tight, features a rubber butt pad, and it has an adjustable cheek piece. Get it here: Mako Tactical Folding Buttstock with Cheekpiece and Polymer Lock for AK-47/74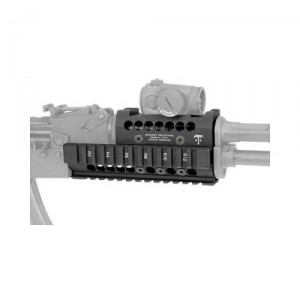 Time to add a new fore-grip to our gun. I chose the Midwest Industries forearm with top cover mount for Trijicon RMR fast acquisition sight. This mounting platform is sight specific. You can order them set up at the correct height for Trijicon, Aimpoint, EOTech, Burris, etc… I went with the Trijicon RMR platform. Trijicon is used by thousands of law enforcement and military officers. Midwest Industries is extremely reliable in the field and built with the best materials and the highest quality of detail. In other words, it won't break and it wont come loose. The zero retention is impeccable and you are still able to co-witness your iron sights. Check it out here: NEW MIDWEST AK RAIL W/TRIJ RMR MNT BLK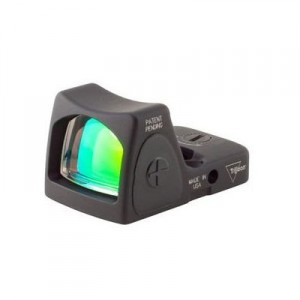 Here's some information on the Trijicon RMR fast acquisition sight. Trijicon is built with the very highest attention to detail and is super user friendly. It maintains accuracy like no other. You can quickly and easily adjust the brightness level of the reticle with nice size buttons on either side of the unit. It uses standard CR2032 batteries and holds a great battery life. The unit is also extremely easy to mount and zero in with elevation and windage screws and will stay put. The best way to observe Meth-heads is from behind this sight. *Note: Do not attempt to feed Meth-heads or Zombies as they will become severely aggresive* Get yours here: Trijicon RMR Sight Adjustable (LED, 6.5 MOA Red Dot)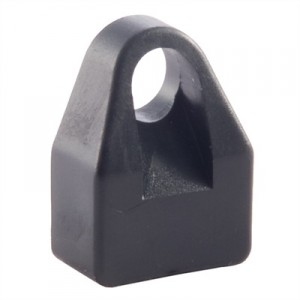 Now lets address how to keep all your Meth-head/Zombie behavior modification pills going down range. There a few must have parts for your AK 47. One of those parts is the Recoil Buffer by Buffer Technologies. This rubber polymer piece sits just behind your recoil guide rod and keeps your guns metal parts from wearing too fast. It also effects felt recoil a tiny bit and in turn will help you flinch less and stay more accurate. Get it here: AK-47 Recoil Buffer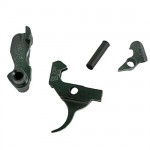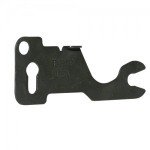 The next two parts are the Tapco G2 Double Hook trigger group and the Tapco AK 47 Retaining plate. These are must haves. First off anytime you upgrade a trigger you are almost always doing yourself a favor. This will improve accuracy with smoother trigger pull and feels a lot tighter. Pick it up here for 30 bucks: Tapco AK0650-D AK G2 Trigger Group, Double
Now in order to keep all this in place, throw out that piece of crap factory "Shephards Hook" spring. After several hundred rounds it becomes loose and your trigger retention pin will start to creep. Once it crooks downward, Look Out, time for unintentional 2 and 3 round bursts and stuff getting stuck and so on. The TAPCO Retaining plate is a sure way to keep your entire trigger group in place and tight. Get it here for around 10 bucks: Tapco AK0690 AK Retaining Plate
Now you can protect you and your family from our current Meth-head/Zombie outbreak. Happy Hunting!
---
Andrew M. says:
November 6, 2011 at 11:07 pm
I love this post man! I think its time to add an AK-47 to the collection. One thing great about the AK is that you can hand it to anyone and teach them how to use it in less than two min.
---